"Taratanci" is a creative-cultural organization with the mission to promote Bulgarian folklore dances at home and abroad in an amusing and comprehensible way.
We design a graphic depiction of the amazing figures, which people create with their steps while dancing. Every dance, performed in a circle and visually represented through its steps, has an authentic and unique pattern. The timing and tempo are depicted through the number of lines in the background of the visualizations. The used colors correspond to the Bulgarian folklore costumes that are typical for the region the dance derives from.
Based on this methodology we designed and developed two creative folklore games – large scale dance puzzle, teaching children and adults traditional folklore dances by simply following the steps; and a compact memory puzzle, which teases your brain while introducing you to 20 of the most famous Bulgarian dances in a very entertaining way.
All of our products and events are based on folklore research and stimulate invention and creativity in the playing process. The games combine physical movement and logical thinking, aiming to develop motor, spatial and social abilities.
In order to further develop our audiences, in 2017, we launched a traveling exhibition, called "Follow the Steps", featuring beautiful posters with incredible patterns, formed by the footsteps of 34 Bulgarian folklore dances. In just one year, the exhibition was displayed in 8 Bulgarian cities, as well as in Belgium and Germany, and it was well received everywhere.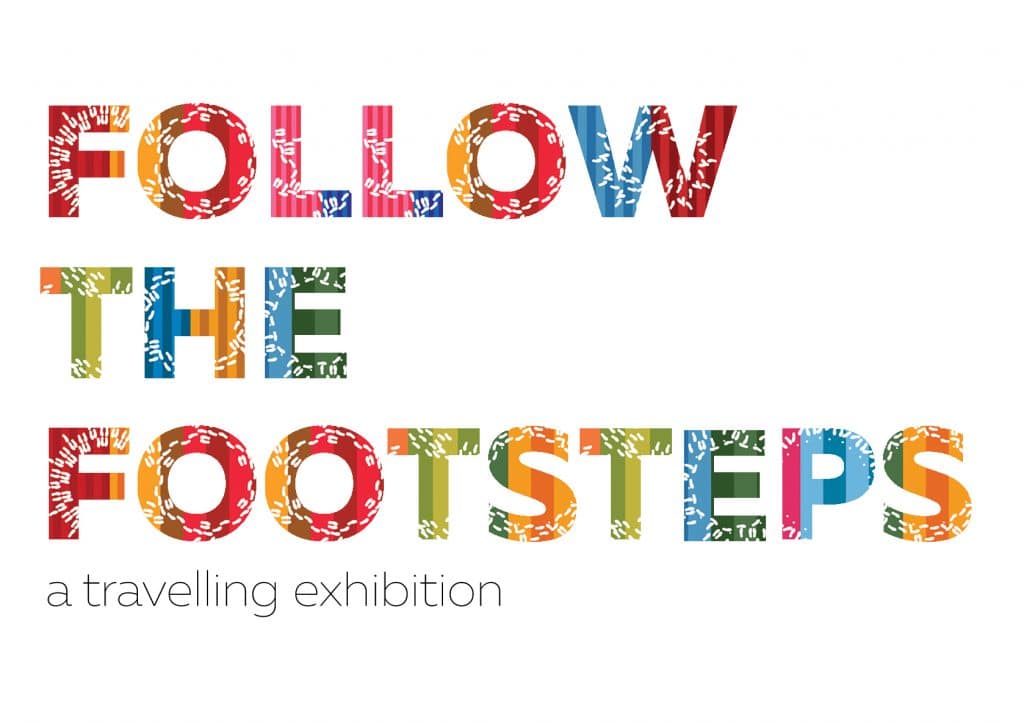 Our methodology can easily be used by different nations in order to present their folk dances, thus encouraging people of different nationalities to discover common traits among themselves. This way, our games, exhibitions, open events and workshops with children, help explore our own nation's folklore and traditions, and also to communicate it abroad.